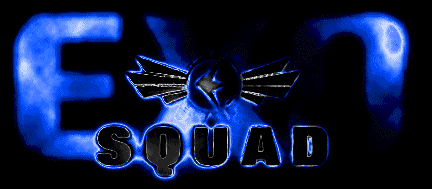 Humans are great creators...though often unaware of

the consequences of their gift.

All of human history has led up to this moment. The moment a Neo Sapian named Phaeton realized the need for a Neo Sapian leader. And that equality isn't enough. Domination is more to his liking. Needless to say, the Terrans won't just sit back & take it. ExoFleet is now at war with the Neo Sapiens, allied with the Resistance & eventually the Pirates. This is the Normandy, an ExoFleet frigate, our mission is clear, & we stop at nothing. So there can once again be peace. Doesn't that just make you want to cry out of inspiration?

For nearly everything pertaining to Exo-Squad, including more info., go to: Patrick Danner's Resolute II.
Other links.